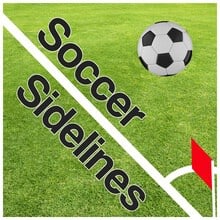 In this first episode, we introduce you to the podcast. The Soccer Sidelines is about bringing parents, players, and coaches together around the most important aspects of the youth sports experience. And we don't mean winning games.
Youth sports allows us to create thousands of teachable moments in the context of a 15-year window. This is where kids are most open to learning and development – physically, mentally, emotionally, and in terms of core character.
The goal of this podcast is to boost our enjoyment of the game and of the gift we have in our children. We hope to help parents, players, and coaches to make the most of the development time we have with our kids. We hope to enable families to launch kids into the world of adulthood with a solid toolbox of life skills.
Invite others to Join our Community!