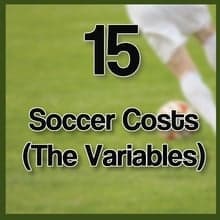 Soccer families that understand the economics of the game early will make better investment decisions over time. It's possible to just "follow the crowd" and see where it takes you, but you'll spend more time and money this way than you need to. By understanding what's involved in costing a soccer experience, you'll go in with your eyes wide open.
This episode is part 1 of a two-part series that talks about the soccer experience. We will introduce the variables here so that next week when we talk about the range of soccer experiences available, you'll better understand why one experience costs more or less than the other. In the episode immediately following these two on cost, we'll talk in more detail about how we can choose the soccer experience that's best for our own family.
Be sure to subscribe to this podcast so you get all three when they are released!
Invite others to Join our Community!