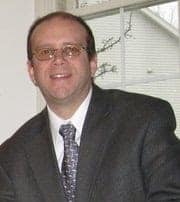 This episode was inspired by a simple pool-side chat. Dr. Brown and I both had daughters swimming on the same team. As most sideline parents do, we talked to pass the time. After discovering our common interests in making college affordable and agreeing that The Soccer Sidelines listeners would benefit from the discussion we were having, we decided to take it to the microphone. With Dr. Brown's many years of higher education experience as an educator and now as the Program Chair and Professor for the Software Engineering Specialization for the Information Technology Master's program at the University of Maryland University College, you get a glimpse into inside tricks you can use to earn 120 credits, earn an undergraduate degree, and graduate without student debt - even if you have no money and no idea that you even want to go to college until your junior year in High School!
In this episode, Dr. Michael Brown joins the show to talk about making college affordable. From the simplest stay-at-home option to more expensive out-of-state options, we explore several models that put a good education within reach of virtually any student - regardless of prior financial planning - without the need for money from Mom and Dad, and without taking on excessive student debt.
Making College Affordable - What We Cover
[Time="01:22"] Who is Dr. Michael Brown?
[Time="02:42"] College as an investment
[Time="03:58"] Choosing a field vs a college
[Time="04:37"] "What do you think is a reasonable amount of debt to carry?"
[Time="05:21"] Debt free education alternative to military service
[Time="05:45"] What's required to graduate
[Time="06:05"] Transfer credits
[Time="06:15"] Making College Affordable Option 1: Getting college credit before leaving high school
[Time="06:27"] A few inexpensive options online (see resources below)
[Time="07:38"] Based on your experience teaching online courses, how does that system work?
[Time="10:54"] Quality of online courses
[Time="11:47"] Augmenting traditional school with online courses to save money
[Time="12:41"] What about those kids who are not ready to take college-level courses in high school?
[Time="13:25"] Leaving high school with zero credits and accruing no debt
[Time="13:47"] Making College Affordable Option 2: leaving high school with zero credits, no money from parents, no Pell grants, no scholarships, and start from scratch - the 100% self-sufficient option. Starting in Junior year.
[Time="14:34"] Reducing the cost of textbooks (see resources below)
[Time="16:13"] Financial planning (start as early as possible)
[Time="17:49"] Starting from zero in your junior year. Community college + an exit plan
[Time="19:52"] What about the quality of community schools?
[Time="22:05"] How to get that 120 credit hour degree without a scholarship or money from home - the $26,000 degree
[Time="22:43"] Special Grants
[Time="24:04"] Making College Affordable Option 3: How to earn a degree an be able to live on campus - the $45,000 degree
[Time="26:26"] Making College Affordable Option 4: How to earn a degree even if a student wants to leave the state? - the $52,000 degree
[Time="26:53"] The Southern Regional Education Board and The Academic Marketplace
[Time="32:16"] Making College Affordable Option 5: Taking advantage of inefficient education markets to negotiate a good price
[Time="35:01"] Watch out for "the research school" trap for undergraduate degrees
[Time="37:00"] How about athletic scholarships? Can I use those to get through college?
[Time="45:00"] Find "a day in the life" videos on Youtube
[Time="48:00"] Dr. Brown's Final thoughts - profit vs not-for-profit colleges
More About Dr. Brown
Doctor Brown has also taught at the following universities:
University System of Maryland (2017-present)
Nova Southeastern University (2015-2016)
Hood College (2012)
Montgomery College (2012)
American Public University (2012)
DeVry University (2011)
Trident University (2011)
Strayer University (2004-2007)
University of the District of Columbia (1998-1999)
West Virginia University (1997)
Resources Mentioned in This Making College Affordable Episode
Alternative Credit Project™ (ACP). www.acenet.edu/news-room/Pages/Alternative-Credit-Project.aspx.
"Online Courses From Top Universities. Join for Free." Coursera, www.coursera.org/.
Inexpensive book option 1: Larson, Ron, and Bruce H. Edwards. Calculus of a single variable. Brooks Cole, Cengage Learning, 2014.
Inexpensive book option 2: "We make going back to school easier." Cheap Textbooks Online NEW and USED | Buy, Rent or Sell, www.textbookrush.com/.
Inexpensive book option 3: "Chegg.com." Textbook Rental | Rent Textbooks from Chegg.Com, www.chegg.com/textbooks/.
Inexpensive book option 4: Edwards, Bruce H., and Ron Larson. "Calculus." Rent or Buy Cheap Textbooks, Cengage Learning, 1 Jan. 1970, www.valorebooks.com/textbooks/calculus-10th-edition/9781285057095.
inexpensive book option 5: "Find used books, rare books, textbooks, new and out-of-print books Compare book prices, including shipping, from over 100,000 booksellers worldwide." BookFinder.com: New & Used Books, Rare Books, Textbooks, Out of Print Books, www.bookfinder.com/.
"Southern Regional Education Board." Southern Regional Education Board, www.sreb.org/.
Tucker, Janine, and Maryalice Yakutchik. Women's lacrosse: a guide for advanced players and coaches. Johns Hopkins University Press, in association with U.S. Lacrosse, 2014.
Rpowell. "Estimated probability of competing in professional athletics." NCAA.org - The Official Site of the NCAA, 13 Mar. 2017, www.ncaa.org/about/resources/research/estimated-probability-competing-professional-athletics.
You can find out more about Dr. Brown on his Website at: http://www.michaelscottbrown.info/
Post Show Bonus Content:
Invite others to Join our Community!