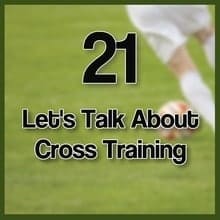 Cross training into soccer from other sports or into other sports from soccer... Parents often ask if it's a good idea for kids to cross train. In this episode, we go into some of the pros and cons of cross training as youth athletes.
Some topics we consider include overuse injuries, strengthening of different muscle groups, and athletic IQ.
Invite others to Join our Community!